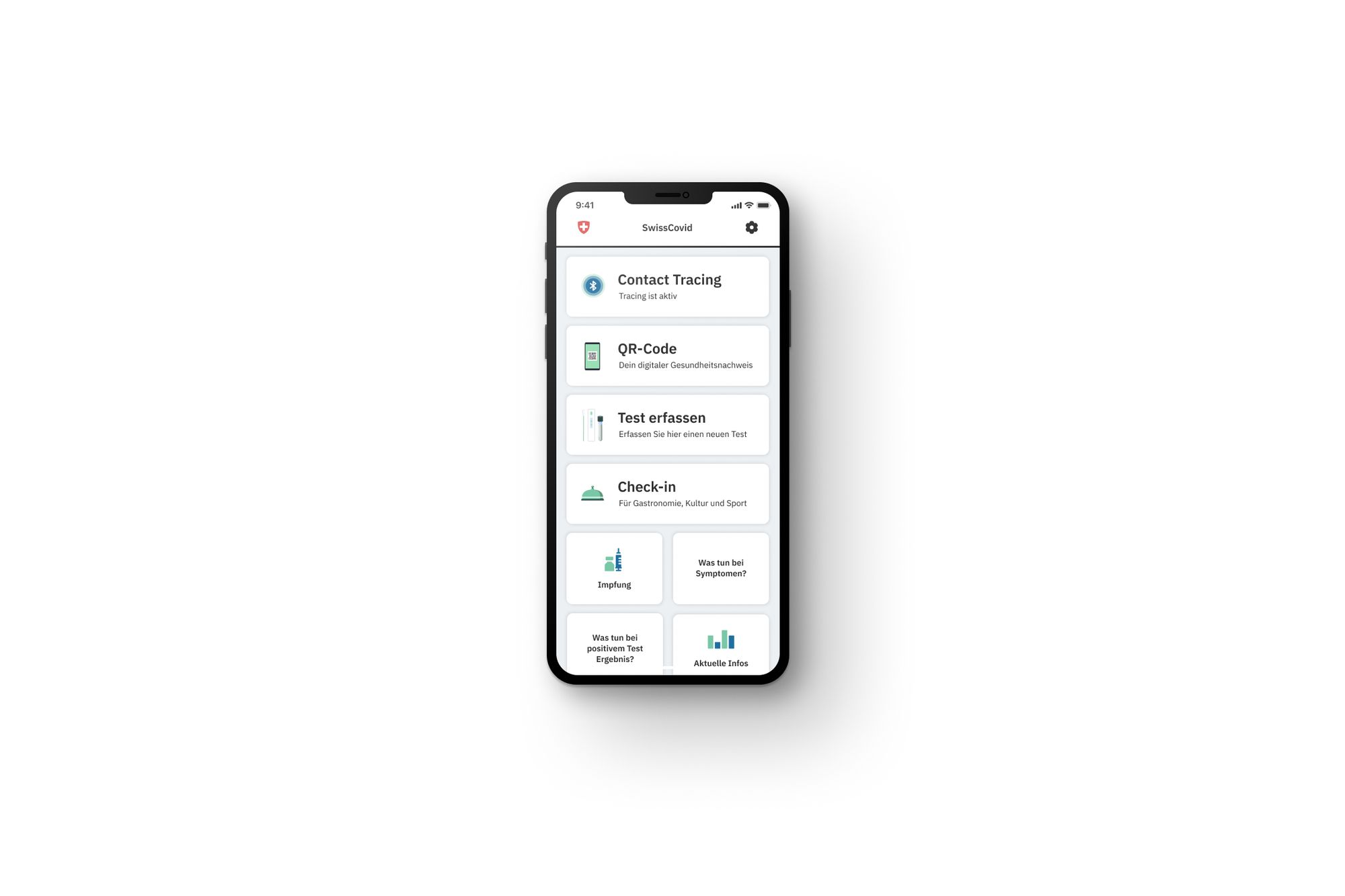 SHORT DESCRIPTION
Side note: this project was created in April 2021, before the greenpass was in force.
SwissCovid 2.0 is an extension of the SwissCovid app. During pandemics, one of the most important tasks is to slow down and track contagions. If the spread is no longer under control, lockdowns and closures are to be feared. Testing is the first line of defence against COVID-19. Switzerland's testing strategy states that every person is entitled to 5 free rapid tests per month.
Therefore, we have designed a verification feature where people can safely and anonymously verify the self-tests they have performed. The verified tests are stored on the encrypted Health Certificate. In addition, PCR, antigen tests and vaccination certifiactes can be registered in the Health Certificate. Organisers of public events or private individuals can create events and verify the Health Certificates of all guests.
With the check-in function, guests can check in at the restaurants by scanning the QR code of the location without sharing any data publicly – all data is stored locally. The anonymized data can be forwarded to a central server voluntarely.
The collection of data is to be evaluated by the federal government in times of crisis and used to develop measures for crisis management.
 Implemented crisis measures can be tested for their acceptance and effectiveness while new measures can be modeled on the data gained by the SwissCovid 2.0 App.
CONTEXT
Service Design – BA Course (5 Weeks)
CONTRIBUTORS
Alec Nikolov
Baran Güneysel
Mai Watanabe
Sebastian Hauser
CONTRIBUTION
Concept
Research
UI
Video
PARTNERS
Stiftung Risiko Dialog
VIDEO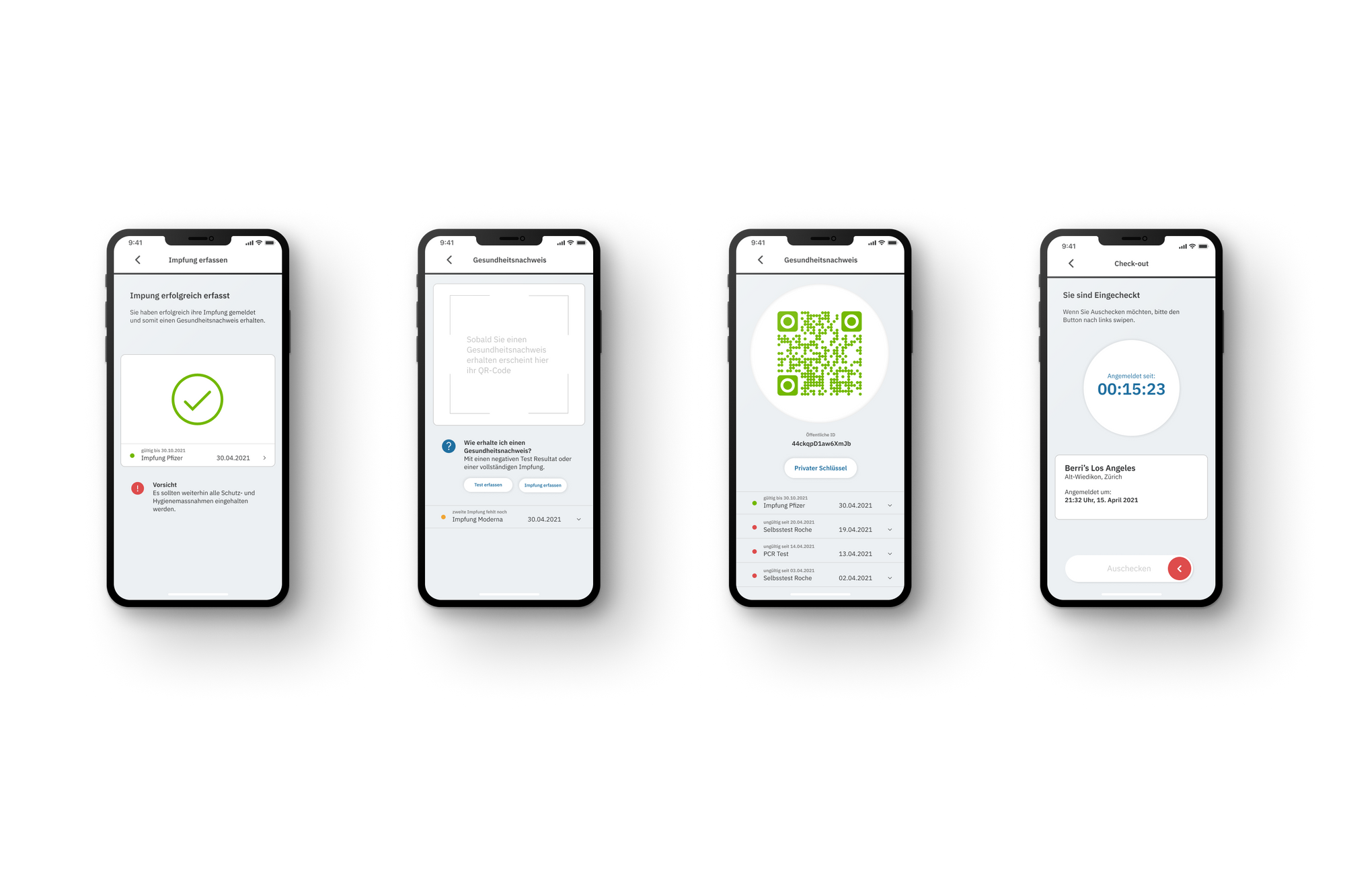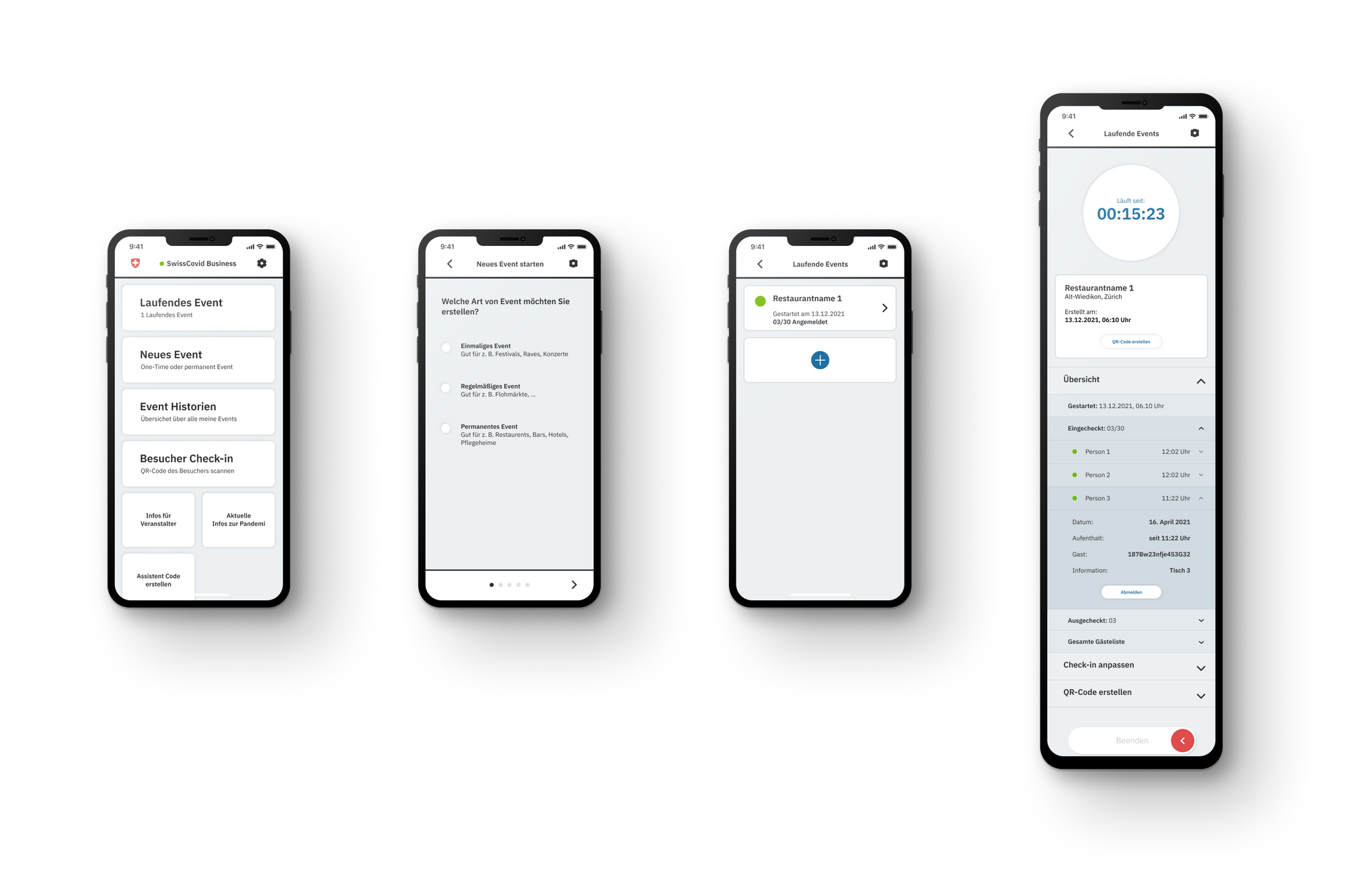 For detailed insights on how we worked have a look at the documentation.